General match information



Match »LèGéNd« vs ][StyLe




Match
»LèGéNd« (more) versus Team StyLe (more)
Ladder
UT2004 Instagib CTF 3on3
Date
Monday 14 July 2008 21:00
Type
Official
Levels
CTF-Gardenofheaven101/CTF-Switchback-PRO2
Server
87.238.170.78:7777 (password: )
Teamsize
3 x 3
Last edited by hellboy on Mon 14 Jul 2008 - 23:47; edited 1 time in total
nice! cool we're playing gardenofheaven

Clanmember




Number of posts

: 43


Age

: 26


Registration date :

2008-06-17



i like this map but never played 3 vs 3 lol, its too tactical for me,

i wanna shoot and dont search opponents ;P


greetz Ironstorm
Ironstorm wrote:i wanna shoot and dont search opponents ;P


why ironstorm this are normal CTF maps 3 vs 3 and they are smaller then good old bridge


but ironstorm legend has taken garden as his house map so we play everytime garden of heaven
Hellboy,
mhm i know this map, u should see me least weeks playing more on
ctf maps without boost, assclan our serv etc etc, but i like this kind
of chaos massacre

or the feeling when 4 players want to kill u and u have noone behind
u who could help

most i cant kill all of them but when i can stop 3 or 2 of them its a
kind of adren kick :>
to play with few players, i can believe its more like camp, cause one
kill is more important as u have 6 other teammates - u know what i mean?


greetz Ironstorm
Clanmember and Moderator




Number of posts

: 206


Age

: 28


Registration date :

2008-02-25



Fuck again a draw second in a row

flagscore 14-14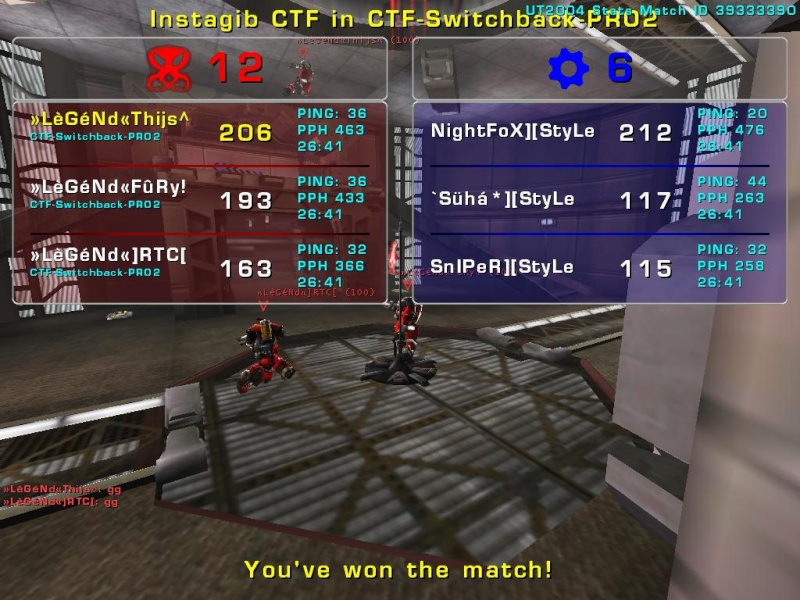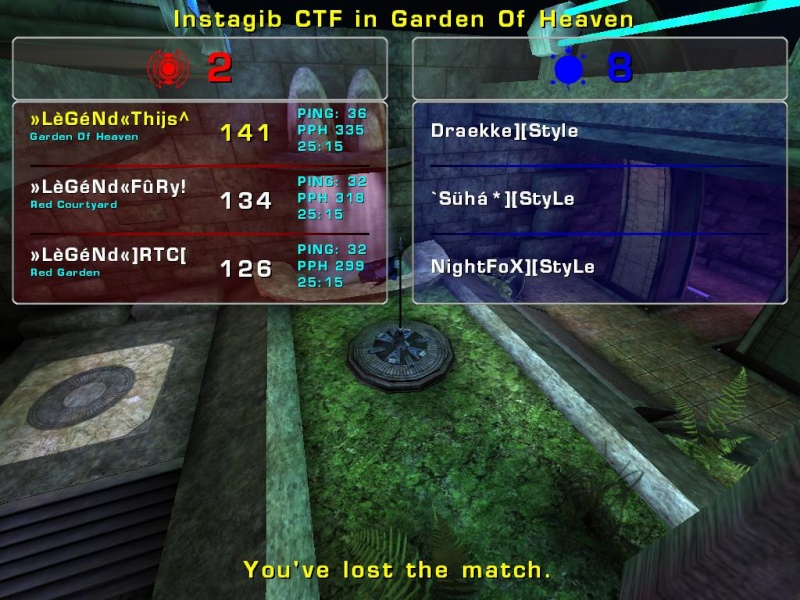 mhm damn :/ but why are these style scores invisible?


adolfie: pls read least pm from me to u again and markthe first part,

cause 3/4 of the text is white dont know why,

didnt play in text options lol, in text is also my cb ID


greetz Ironstorm
CTF-GardenOfHeaven101 : suckssssssssssssssss </3
_________________
»LèGéNd« rocks!
Clanmember and Moderator




Number of posts

: 206


Age

: 28


Registration date :

2008-02-25




Similar topics
---
Permissions in this forum:
You
cannot
reply to topics in this forum